Did you know that GMC makes Motorhomes? Well, they did... and some wont let it rest!
Just recently, the front-drive GMC motorhome maxed out at a speed of 120.8 mph at the Bonneville Speed Week gathering. Just a step down from the Benz at 137.9mph
GMC built a front-wheel drive motorhome in 1973 and continued through 1978. Since then GMC has retained a good following for this innovative design. It's sporty design has made it quite popular and has landed the rig a couple movies as well.
The GMC Motorhome was popular enough to make it into a "starring" role in the movie
Stripes
with Bill Murray. It was used as an armored vehicle and painted olive green.
The GMC also had a small role in Twister as a platform vehicle for tornado equipment!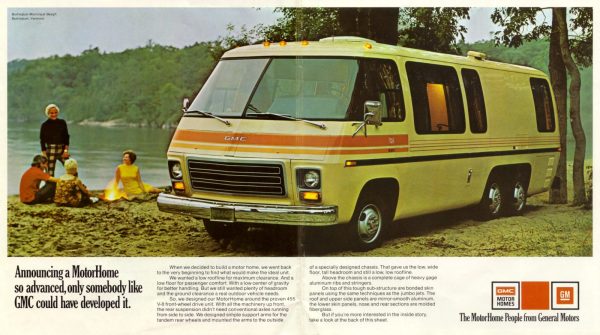 Here is the original Ad for the GMC Motorhome.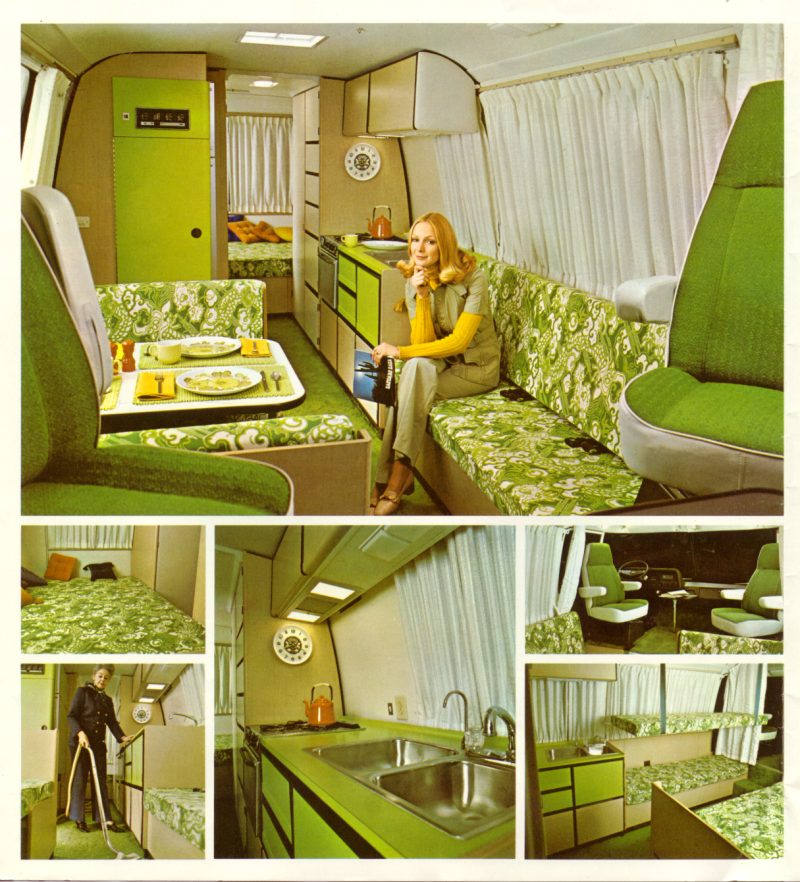 Ah... such great colors for the 70's!
Dimensions

Track
Front
75.28 in.
Rear
85.12 in.
Wheelbase
Model 230
140 in.
Model 260
160 in.
Length (Inc. Opt. Spare Tire)
Model 230
23 ft. - 9 in.
Model 260
26 ft. - 9 in.
Length (Inc. Opt. Trunk)
Model 230
24ft. - 8 in.
Model 260
27 ft. - 8 in.
Width
96 in.
Height
8 ft. - 1 in.
With Roof Air Conditioner
9 ft. - 2 in.
Front Overhang
All Models
42 in.
Rear Overhang
Model 230
69 in.
Model 260
89 in.
Interior Ceiling Height
76 in.

Source - 1973 GMC Motorhome Owner's Manual
Capacities

Fuel System
Two 25 gallon tanks
Cooling System
21 quarts
Engine Oil
5 quarts(6 quarts including filter)
Transmission
4 quarts - drain & refill
10 quarts after complete overhaul
Final Drive(Differential)
4 pints
Power Steering Pump
1 pint
Power Steering System
11/2 quarts
LP Gas Tank
44.5 pounds (Standard)
65.0 pounds (Optional)
Living Area Water Tank
40 gallons
Holding Tank
40 gallons
Hot Water Tank
6 gallons

Source - 1973 GMC Motorhome Owner's Manual